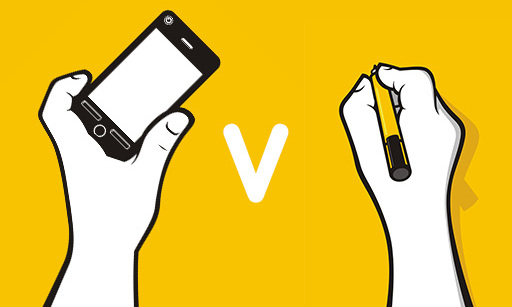 Written by
,
When planning a qualitative research project we often want to incorporate creative 'homework' exercises such as a TV show review, food diary or a brand collage.
Research tasks like these enable us to gain additional insight into our respondents' lives and attitudes as well as warming them up for a face to face interview or group. Once you know what you want your respondents to do, the next step is to work out how.
With so many digital developments in the past few years including research apps, wearable tech and pocket sized cameras such as GoPro, sometimes the choices available to us as researchers can feel overwhelming.
Whilst it is important to keep up with technological trends you must not lose sight of what you actually need to achieve. Think about the objectives and the audience, not just showing off the latest gadgets for the sake of it.
Going Digital
Here are some of the advantages of using digital tasks:
If the task is available on a smartphone the research project is instantly accessible, wherever the respondent may be. This is great if you need them to take photos of their daily routine for example, or capture spontaneous reactions to a particular topic area
They typically work in real time so you don't need to wait until you meet the respondent for the results. This means you can review their feedback and adjust the questions accordingly
It could be a nice way to get respondents interacting with each other and sharing ideas
You can often incorporate a mixture of text, photos and/or video, which helps to visually bring the findings to life (beneficial both for the analysis and the actual debrief).
Keeping it Old School
Here are some of the advantages of using paper based tasks:
It's easy to assume everyone has a smartphone or tablet but of course that is not the case. Think about the target audience and what is relevant to them
Sometimes a paper based task can be easier for people to complete. Respondents don't need to download anything or learn anything new, just fill in a piece of paper when it lands through their letterbox
Physical creative tasks can have a more enduring impact on stakeholders. Hand-made collage boards can really help bring the customer to life in the boardroom and clients often keep them as a lasting and tangible reminder of the research.
Ultimately, we do our homework and think about what is most relevant to the objectives and what respondents will actually be able to do and enjoy – the easier and more fun they find it, the more you will get out of it.
For more information, contact helen.lisle@gustoresearch.com or call Helen on 0113 2689020.
Like this article? Follow us on Twitter.