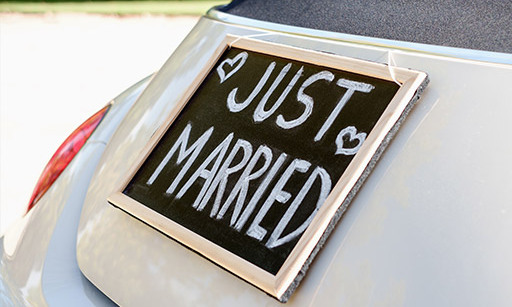 Written by
,
As Helen's wedding rapidly approaches we couldn't help but notice some of the similarities between planning a wedding and planning a research project. Of course weddings are far more romantic and it's unlikely we'll be showing our grandchildren photos of focus groups, but in the run up to the big day the bride-to-be essentially assumes the role of project manager.
Planning Ahead
From the moment you get the go-ahead (the 'Yes'), you need to start planning. Venue is first on the list as the good locations get booked up quickly. In research terms this is usually a viewing facility or conference room and it's important to find somewhere that works for respondents as well as the client. Next, work out who you need to invite and ensure they 'save the date' to ensure a good turn-out.
Guest List and Group Dynamics
In both cases you will have a budget and this will always determine the number of people you can invite. You need to decide who you really want there, and how they might interact with each other. It's often the case in research we want to include a range of ages, social demographics and locations but we tend to promote homogeneity in focus groups. This ensures people feel comfortable and are more likely to share their honest opinions. Similarly, you'll have a whole range of people at a wedding but sitting your older somewhat more conservative relatives at the opposite end of the marquee from your drunken university mates is probably a good idea.
Food and Drink
Catering is a big part of any wedding of course but it's also important to offer respondents refreshments, especially if it's an extended session and/or straight after work. Think carefully about booze though – it's great to have the champagne flowing at the wedding reception but we would avoid alcoholic beverages in focus groups.
Dress Code
Whilst researchers won't put quite so much time and effort into what they wear as the bride-to-be, our choice of clothes and appearance does matter. We need to create the right impression in front of respondents and, importantly, put them at ease. If we are interviewing kids or lower income households, for example, we would never turn up in a business suit because it will alienate us from the respondent. On the other hand when we are conducting B2B research on behalf of our financial clients, a suit would be appropriate.
At Gusto all of our researchers are excellent project managers so if you have a research project you would like our help with, or maybe you just need some tips for that Wedding spreadsheet, contact Helen.
Like this article? Follow us on Twitter.