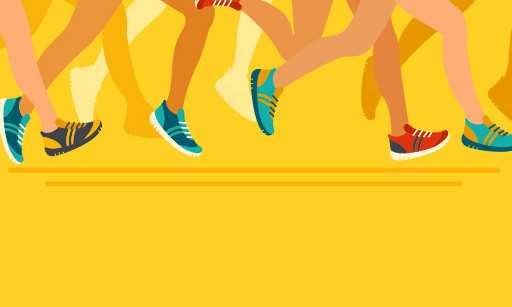 Written by
,
So the London Marathon has come and gone for another year. 2016 was one of records. A new fastest time in the men's race – Eliud Kipchoge of Kenya finishing first in a course-record time of 2:03:05, a record breaking amount of money raised for good causes, and the one-millionth finisher crossed the line this year.
This last stat got me thinking. That is a huge number of participants since the event began in 1981. Year after year, people set their hearts on getting a place to take part. What is it about the London Marathon that encourages such high levels of participation – and can the world of market research learn from this in the quest for participation in market research?
After giving this some thought, four points stand-out…
'Good vibes' of being accepted and getting involved
Every year, runners of all types do all they can to get a place. The good feelings of being involved drive a lot of these people. Research can tap into this. Ensure participants get that 'feel good' factor about taking part in research and explain how good it is that they will be able to give their views. Sought after views. Views that will be recognised and valued. They are important.
The actual experience
Marathon runners can go through a whole range of emotions during the marathon experience. We of course don't want our research participants to end up all hot, sweaty and achy, but there's something about making sure they enjoy the research itself. Make the interview, groups, workshops – whatever the methodology – interesting, engaging. Make the participant feel that time is flying by and they are more than happy giving up their time to get involved.
Opportunity to express yourself
The London Marathon is renowned for the fancy dresses, colourful outfits, multi-person creations – this year saw a fire engine (not a real one) flying along, driven by the power of 4 dedicated runners all within the engine. A sight to behold. All feeling free to express themselves on a public stage. Which is exactly what we want participants to do in research. Give their true, honest, open opinions, feeling able to express themselves freely without judgement. One of the keys to successful data collection.
A reward at the end
This year's medal was a whopper! And along with that, the culmination of the 26.2 miles also sees the participants receiving a goodie bag of assortments, from the medal to sweets, chocolate bars, energy gels, energy drinks, money off vouchers for sports clothing. Races I have completed have seen me receive a whole variety of rewards, from bottles of beer to hats and gloves (obviously the Yorkshire-based races!) A research participant is no different. It is good that they feel rewarded for participation. Getting this right is key and can be more than just the money. Consider various rewards. Think about what the audience would like and doing so can cement their participation and get the most out of the research.
To find out more about how we encourage optimal participation in research – without the fancy dress (although one day you never know…) and get the most out of our research participants, please contact [scott.watson@gustoresearch.com] or call Scott on 0113 2689020
Like this article? Follow us on Twitter.