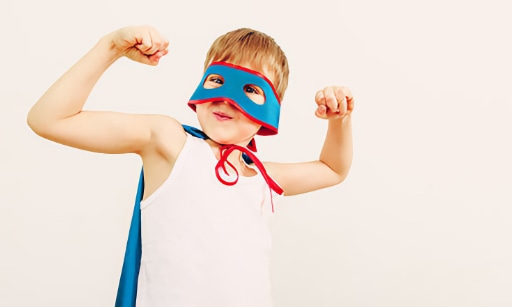 Written by
,
Here at Gusto we conduct a lot of research with kids, including TV, film, games and website testing. Most of our research is with children aged 6-12 and it can be great fun and inspiring, but it's crucial to plan well in order to reap the rewards. It's completely different to researching adults and requires a particular set of skills.
Here are a few of the key things to take into consideration when planning a qualitative kids' research project:
Location, Location, Location
It's really important for the kids to feel comfortable in their surroundings. If not there's a risk they will become shy and withdrawn, making the research much harder. They will feel most comfortable at home but if viewing is important make sure you choose a facility with a relaxed and creative space.
Duration, duration, duration
Kids have shorter attention spans than adults and they can quickly become tired or bored. Of course it depends on the project but we typically recommend a maximum of 75 minutes per session. Don't overload the discussion guide and make sure there's time for a warm-up and a loo break (when one of them needs to go, they'll all want to!).
If you need more time, make sure you include a snack break or consider re-convening.
Mix it Up
A useful way to keep the kids engaged and the insights flowing is to include a variety of tasks during the session and to let them move about the room, for example from sitting on the floor chatting to looking at something at a computer.
Pre-Tasks
Pre-tasks are great for a number of reasons – they get the kids warmed up and feeling prepared, the kids will answer free from peer influence and they'll save you time in the face to face sessions. Technology can be very useful; for example, free collage apps or taking videos/pictures on a smartphone or tablet, but sometimes the humble pen and paper work just as well.
Gender & Age
As a rule, never mix gender or age in a single group. Children are very sensitive to differences and will judge others/feel judged based on their school year group.
Friendship Pairs
Kids will feel more comfortable participating in research if they are with a friend. This also helps to encourage honesty as kids will usually let you know if their friend is starting to stretch the truth.
To find out more about kids research at Gusto and how we can help you, please contact helen.lisle@gustoresearch.com or call Helen on 0113 2689020.
Like this article? Follow us on Twitter.