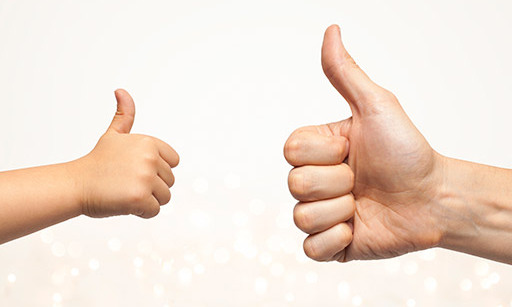 Written by
,
In a recent children's research project, we asked 6-11 year olds to draw an idea for a particular type of new gadget. It struck me how eager they were to do this, they needed no encouragement beyond a little bit of reassurance and quickly sourced their chosen pens and paper and got straight to work.
Adults on the other hand tend to be a bit more nervous and need more persuasion to do anything creative, often (unnecessarily) worrying about a lack of artistic skill.
This is just one of many differences between researching children and adults. There are some very specific and important differences to bear in mind when conducting research with kids, particularly in terms of permission and consent.
The Market Research Society (MRS) Code of Conduct and supplementary guidelines include specific direction and best practice when researching children. The MRS defines children as anyone under the age of 16 and highlights the importance of obtaining permission from both a responsible adult and the child:
'Permission: This is the permission given by the responsible adult to the interviewer which allows the interviewer to invite the child/young person to participate in a project. It is not permission to interview the child/young person, as the child/young person must have their own opportunity to choose to take part in the research'.
Our approach during qualitative recruitment is to initially speak with and screen the responsible adult and then go on to chat to the child once we have the adult's permission. The added benefits of this are that we can sense check what the child is saying and ensure the child is comfortable speaking to a new adult.
We talk a lot about 'responsible adults', but what does this mean in a research context? Again, we look to the MRS for the definition:
A responsible adult is an individual who has personal accountability for the well-being of a child, for example, a parent, guardian, teacher, nanny or grandparent. It is not an individual who has a limited or specific responsibility such as a lifeguard, instructor or employer.
It's our job as researchers to keep up to date with rules and legislative changes that impact kids' research. And of course (once we have permission) we need to keep the kids happy and engaged during the research itself – check out our previous post here for some of the ways we do this.
If you are looking for help running a kids' research project, please contact helen.menzies@gustoresearch.com or call Helen on 0113 2689020.
Like this article? Follow us on Twitter.