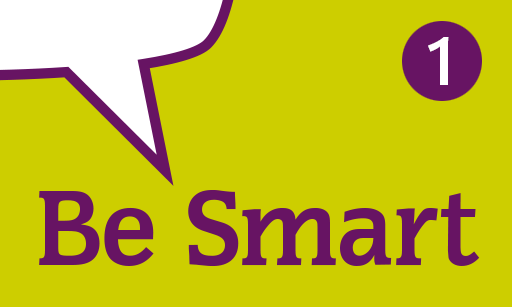 Written by
,
It's never been more important to get communications right.
The FCA has launched its smarter communications initiative – urging companies to ensure their comms are customer-focused and rigorous.
Comms have to work harder, quicker, smarter and be multi-channel effective.The comms environment is challenging – the competition for customer attention is growing, the digital experience is changing behaviour and literacy levels are alarmingly low.
Most comms research briefs focus on measurement after they've hit the door mat – but the role of research should not start and stop there.
Clients that engage research in the planning and design process are more likely to achieve positive customer outcomes.
So don't just test your comms post-launch, let Gusto help you be more effective by engaging research early in the planning process.
We offer a full range of comms research options including:
Co-creation labs
Eye-tracking analysis
And of course, measurement and diagnostic studies.
Gusto's 5 key communications principles
designed to lift recall and engagement and challenge behavioural bias
Spell out the message through standout and emphasis
Make it real and relevant to the reader via compelling customer-focused insight and benefits
Grab reader attention and engagement through visual impact
Get the tone right by using inclusive, supportive and respectful language
Tell customers what they need to know and do next via clear signposting and positive calls to action
Let Gusto help you Be Smart
If you would like to find out more please contact julie.taylor@gustoresearch.com or call Julie on 0113 2689020.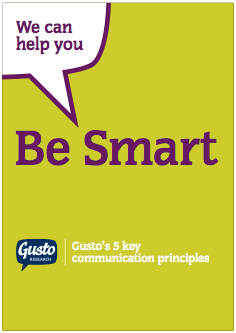 Like this article? Follow us on Twitter.