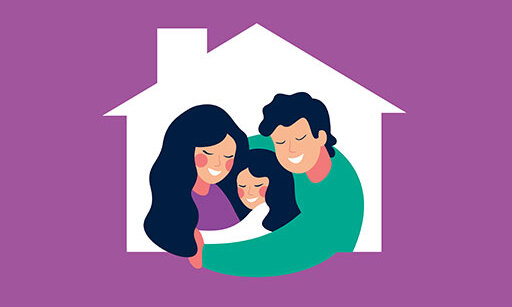 Written by
,
The Lifetime mortgage (LTM) market, more commonly known as equity release, has come a long way since the negative press of the 80's, when homeowners faced double-digit interest rates combined with a collapse in the property market that left many with roll-up loans in negative equity.
Fast forward 20 years, at a time of overstretched pensions and low interest rates, it is hardly surprising that many older homeowners are planning to cash in some of the equity in their homes to make their golden years more comfortable.
The Equity Release Council (ERC) has revealed statistics that show how equity release levels in the UK have now reached record levels, becoming a more and more popular option amongst older homeowners. Its data shows that between July 2018 and June 2019, a staggering £3.95 billion was unlocked from peoples' homes through equity release schemes. This equates to a 12% rise (over £450 million in total) in equity release in comparison to the previous twelve months.
So with equity release perceived as more mainstream and accessible than ever before, an influx of lenders in the market and barrage of daytime TV advertising,** how do lenders ensure that consumers have in fact considered all the possible solutions, feel confident that the product is for them and understand the features and benefits** (not only at take up but throughout the duration of this lifetime product)?
Firstly there is a role in understanding the different needs that prompt consideration of LTMs. Through several research projects in the market we have identified three customer types, each with very different needs. Lenders need to be aware of the differing needs and circumstances of their customers and reflect these throughout the process and when developing consumer facing literature:
Customers for whom the loan as necessity, for example to pay for care, consolidate debt or interest-only mortgage customers who need a vehicle to pay off the capital at the end of the term
Those for whom taking out a loan is a discretionary venture, and who want to enjoy their retirement, for example to spend their money on home improvements or travel
Those who are using the money for intergenerational financial planning, and use equity release to pass money on to the next generation, with help for a property deposit, for example
Secondly, our research highlights the crucial role that advisors play in customer understanding and product take-up. This in itself creates challenges and opportunities for lenders….
Ensuring advisors have all the relevant training and tools available to them
Giving careful consideration of the role of communications and how these work with the advice process
Considering how to engage with consumers in the most meaningful and relevant way – when typically the advisor will be their first port of call
In line with the FCA guidance we are seeing clients' increased awareness of the importance of collecting customer understanding at different points of the lifecycle, including pre-sale, point of sale and post-sale. Something which at Gusto Research we can help with, having worked with lenders in the LTM market to improve customer-centricity, provide appropriate support and protection to customers (especially those with specific vulnerabilities) – and develop products and services which meet customer needs whilst standing up to FCA scrutiny in this changing and growing market.
If you would like to find out more please contact julie.taylor@gustoresearch.com or call Julie on 0113 2689020.
Like this article? Follow us on Twitter.